Here you will find teaching and testimony on a variety of subjects, including prophecy, spiritual growth, and issues facing young people.
Come join in the discussion . . .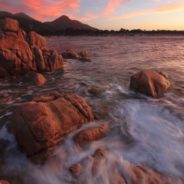 A scientist once said that, after years of study in his field, when he came to know Christ he felt as though he'd reached the summit of a great mountain and all the Christians were already there waiting, secure in a knowledge he'd been seeking all his life. The Bible has the answers not only to the condition of the human heart, but it contains revelation that modern science is only just now discovering – or, for which it has only speculation. Previously, I researched and wrote on the harmony of science and scripture and the Bible's...
read more