Here you will find teaching and testimony on a variety of subjects, including prophecy, spiritual growth, and issues facing young people.
Come join in the discussion . . .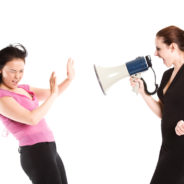 As a teenager I had a magazine tear-out hanging in my room of a woman in military attire with a smoldering look, the caption reading "What if history had been herstory?" I declared that one day I'd walk down the aisle to the song "You don't own me" – I was more serious than kidding. In our house, both my parents encouraged us to explore literature and films outside of pop fads and boy-craziness, and my attorney father challenged me to think analytically and stare down to the depths of any argument to see...
read more