Here you will find teaching and testimony on a variety of subjects, including prophecy, spiritual growth, and issues facing young people.
Come join in the discussion . . .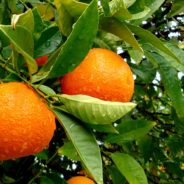 I live in a region nicknamed the Garden Spot, and while one sees plenty of corn, wheat, and other crops flourishing in abundance, one rarely sees orange trees. Why? To grow oranges in this area would be a real challenge. Orange trees need warmer temperatures, a specific amount of rainfall, and sandy soil that drains away water in order to thrive. While tending my garden one day, the Lord spoke to me of this difficulty in getting certain things to grow because of an environment that is conducive to certain plants but hostile to others. "In...
read more