Here you will find teaching and testimony on a variety of subjects, including prophecy, spiritual growth, and issues facing young people.
Come join in the discussion . . .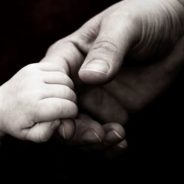 If there's one thing that can keep me awake at night, it's the thought of babies and children who are suffering. One evening a friend asked for prayer concerning a little boy with a severe physical disability; for hours after I went to bed, I lay there, pillow drenched, unable to think of anything else but him and other children in similar situations. At last, rather wishing the world would come to an end, I fell asleep. The next morning, I awoke with a phrase running through my head: A CREED FOR THE NEW MILLENIUM. Now it's common for...
read more