Here you will find teaching and testimony on a variety of subjects, including prophecy, spiritual growth, and issues facing young people.
Come join in the discussion . . .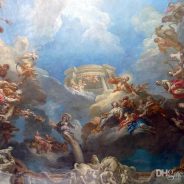 Did you ever consider that your willingness to say "yes" to whatever The Lord is asking of you right now might change the very course of history? A woman asked me to pray for her teenage daughter who was facing a weighty decision. This teen felt God was calling her into missions following graduation. But the broad path of a four-year college was what her peers were choosing and what the culture expected. She was wavering. As I sat down to worship at the piano and bring this situation before The Lord, a picture began to take shape in my...
read more