Here you will find teaching and testimony on a variety of subjects, including prophecy, spiritual growth, and issues facing young people.
Come join in the discussion . . .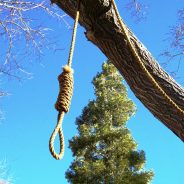 The most frightening words in scripture come at the Final Judgment. Most heart-stopping of all is that those to whom Christ addresses these terrible words are those who thought they were Christians and did all kinds of deeds in His name. Christ tells those standing before Him, "I never knew you. Depart from me you workers of lawlessness." (Matthew 7:23) Could you be a professing Christian, doing what you supposed were acts of service for God, and actually be doomed? The Greek word in this passage for "lawlessness" is anomia, defined...
read more